This website may contain affiliate links and advertising so that we can provide recipes to you. Read my privacy policy.
Garlic Butter Herb Scallops are pan seared and have the best buttery garlic herb sauce. This is a quick and simple meal that tastes straight from a restaurant! 
If you looking for another amazing scallop recipe, be sure to check out these Pan Seared Scallops with a Lemon Caper Sauce!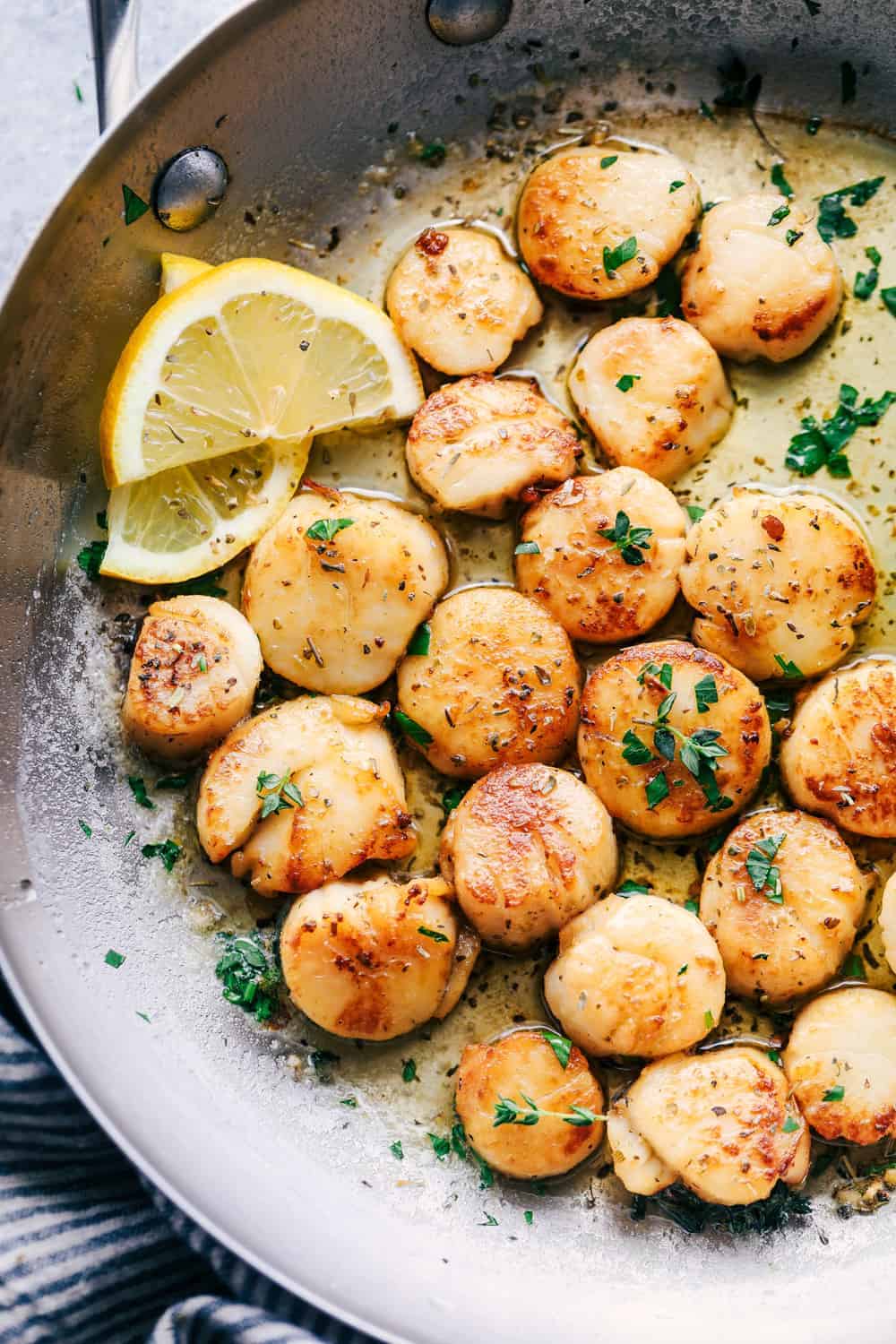 Garlic Butter Herb Scallops
I have finally lost all of my baby weight. It has been a pretty hard journey especially when you are such a foodie like me. I LOVE food! But my baby turned 10 months and summer is just around the corner and I knew that I had to get serious. Since this baby is the caboose, I knew that it was the last time I would have to lose the baby weight. It is always so hard! But let me tell you. The results are totally worth it. I will be sharing my journey and pictures with you shortly. I am convinced that if I can do it, anyone can!
Fish, seafood, turkey, and chicken have been a huge part of my diet lately. I recently was introduced to scallops. They were incredible!
What do scallops taste like?
They are often described as similar to crab or lobster, but more firm. Their flavor tends to be sweet and delicate, but it's the texture that really makes them interesting and enticing. When cooked correctly, they are soft and chewy but not rubbery or tough.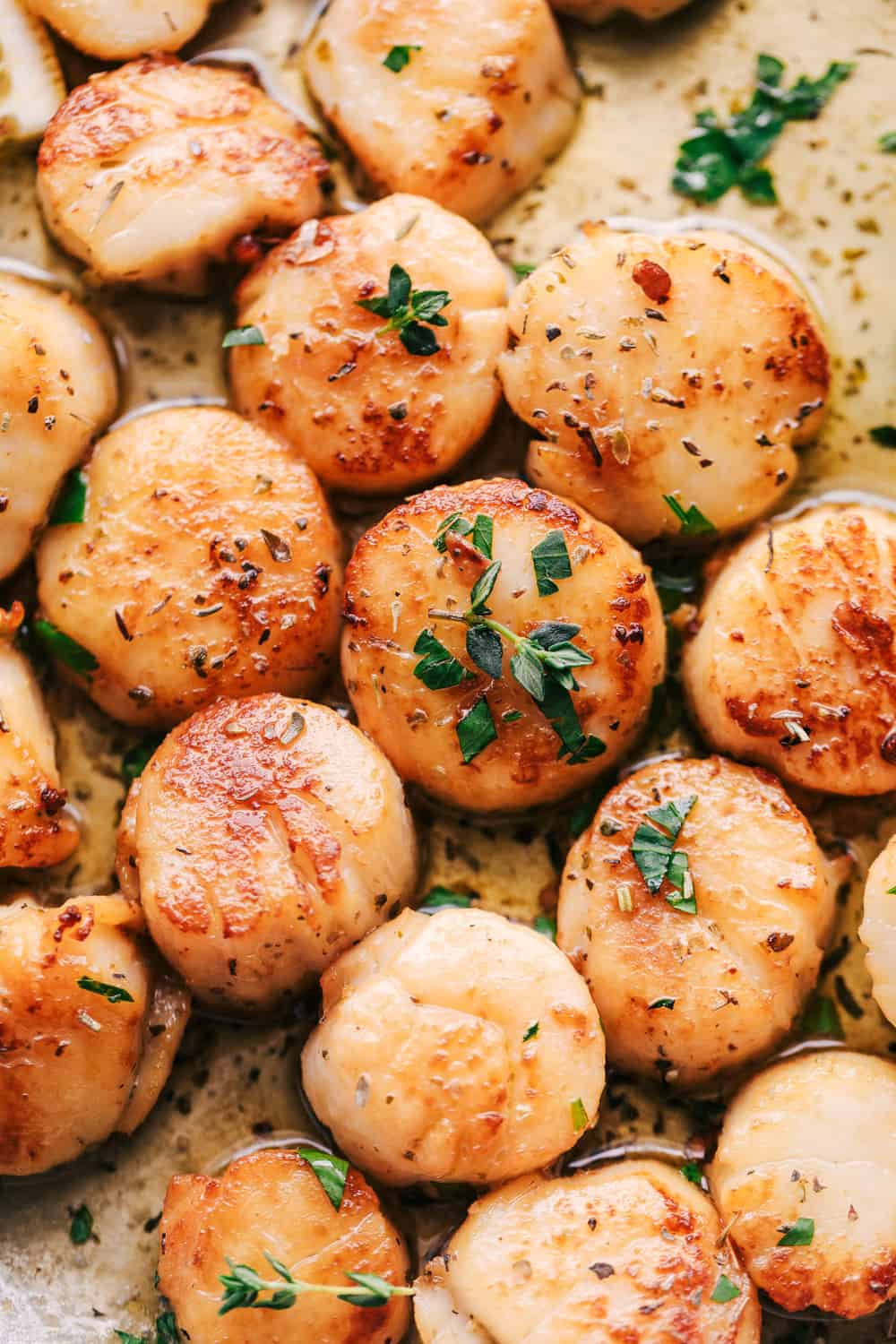 Are sea scallops good for you?
Scallops are 80 percent protein. They are also a good source of magnesium and potassium.
How do I make seared scallops?
Add olive oil to a skillet and turn to medium-high heat. Salt and pepper the scallops and add to the heated pan. Sear the scallops 3-3 ½ minutes or until the sides are golden brown.
What side dishes can I serve with scallops?