This post may contain Amazon or other affiliate links. As an Amazon Associate I earn from qualifying purchases.
This is a Sponsored post written by me on behalf of Pompeian. All opinions are 100% mine.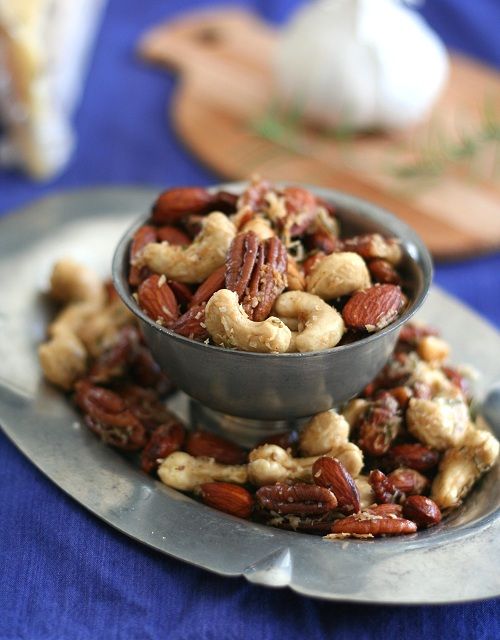 I can honestly say that I have never changed the oil on my car.  That is not to say it's never been changed, but that I've never been the one to do it.  I wouldn't even know where to begin.  I do, however, change the oil in my cooking quite frequently. There are so many healthy oils available to us now, each with their own unique benefits and their own special flavours, that I find myself switching things up frequently.  Grapeseed oil has only been on my radar for a year or two, but as a light, neutral-tasting oil, I find it useful in many recipes.  I even recently used it in some homemade body cream and it's lovely stuff.  Grapeseed is definitely one of my go-to oils for everything from salad dressing to waffles (to body cream!).
Are you a fellow food blogger who likes trying new things? Here's some fun news.  Pompeian Grapeseed Oil and Hungry Girl are partnering to send one blogger to BlogHer Food '13 in Austin, TX June 7 – 8.  Pompeian's Time to Change Your Oil App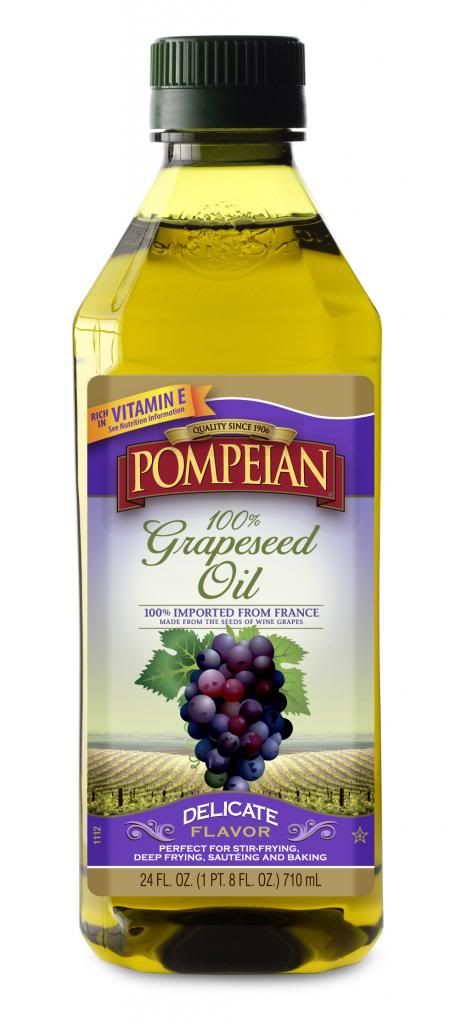 The Contest:
Create a recipe using either Pompeian's Grapeseed oil or OlivExtra Premium Mediterranean Blend and post it on your blog with photos.
Submit your recipe to the Pompeian's Time to Change Your Oil App on Facebook
Make sure to enter your recipe link into the Pompeain and Hungry Girl Sweepstakes
You'll be entered to win an all-expense paid trip to BlogHer Food '13 in Austin, TX June 7-8
And your winning recipe will be featured with Pompeian throughout the event.
grapeseed oil
When I was offered this promotion, I happily jumped on board to let bloggers know about it.  Honestly, I would love to be going to BlogHer Food this year, but alas I have a scheduling conflict.  So I envy other bloggers this opportunity!  Go enter and win for me!
I think they sound wonderful, but since chickpeas are a little carby for my diabetic blood, I created my own recipe with grapeseed oil.  When I make cocktail nuts, I typically use melted butter or olive oil.  But grapeseed works just as well and has such a light flavour that the other seasonings can really shine.
Parmesan Garlic & Rosemary Cocktail Nuts
1 ½ cups raw almonds
1 cup raw pecans
½ cup raw cashews
3 tablespoon grapeseed oil
½ cup finely grated Parmesan cheese
2 cloves garlic, pressed or finely minced
2 tablespoon fresh rosemary, chopped
1 ½ teaspoon kosher salt
1 teaspoon garlic powder
¼ teaspoon black pepper
Preheat oven to 350F and line a large rimmed baking sheet with parchment paper.
Place nuts in a large bowl and drizzle with grapeseed oil.  Toss to coat.
Sprinkle with Parmesan, garlic, rosemary, salt, garlic powder and pepper.  Toss to combine.
Spread on prepared baking sheet and bake 10 minutes, stirring occasionally, until nuts are fragrant and brown.
Let cool on pan at least half an hour (nuts will crisp up as they cool).