This website may contain affiliate links and advertising so that we can provide recipes to you. Read my privacy policy.
Chicken Enchilada Pasta is a flavorful combination of a loaded chicken enchilada and tender pasta all in one pan cooked under 30 minutes! This makes for a delicious family meal during the week!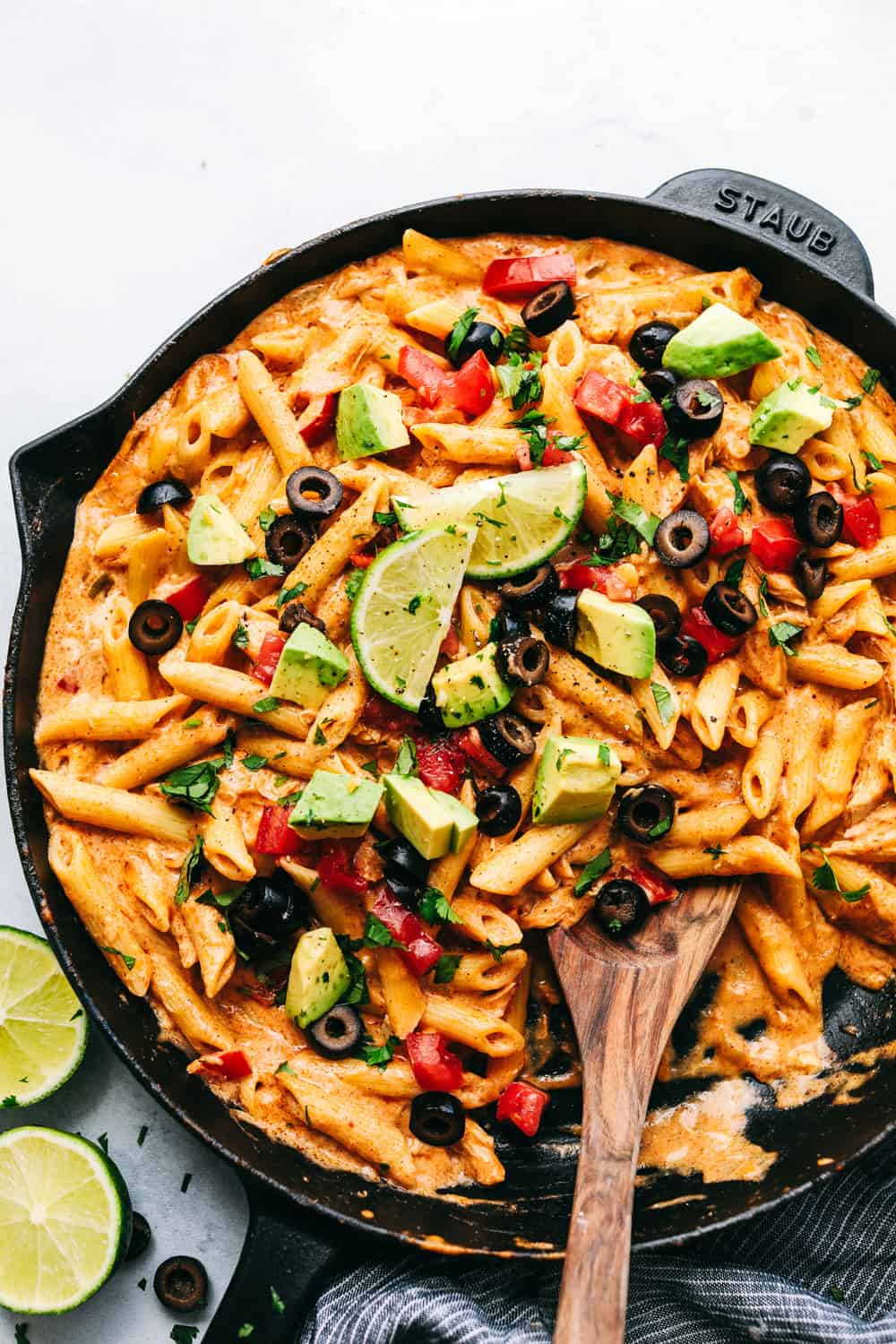 Chicken Enchilada Pasta
Well spring was coming here for us in Utah. But now we are getting dumped with snow today. Not sure how I feel about it since we have been enjoying the warm weather here. But being a Utah native, I am used to the ups and downs of spring here. But I am hoping for some sunny days ahead!
I love a great pasta dish! And this is such a good meal in one that gets some rave reviews! The flavor is fantastic and reminds me of an enchilada while eating it. I loved the shredded chicken inside that made this meal complete. It has wonderful spices and flavor to it. I especially loved being able to top this with all of my favorite things! Fresh avocado, red pepper, and a little sour cream. You can customize this enchilada pasta just the way you like it!
How Do You Make Chicken Enchilada Pasta?
Cook the pasta according to the package directions. Drain and set aside. In a large skillet, heat the olive oil and cook the onion until tender. Add the garlic and red pepper and cook a few minutes more.
Add the shredded chicken, green chilis, cumin, chili powder, salt and enchilada sauce until heated through. Add the pasta to the sauce. Stir in cheese until melted and sour cream right before serving. Add your favorite toppings and enjoy!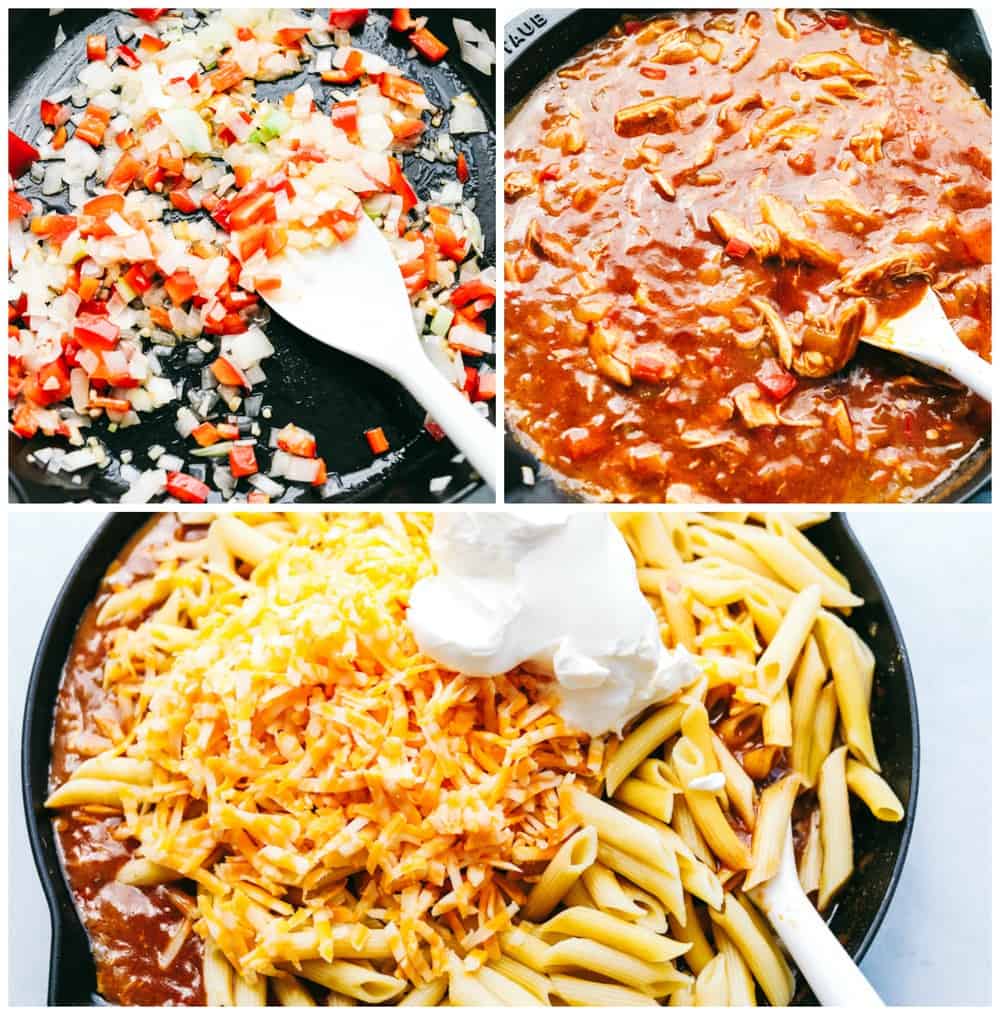 How Do You Cook the Chicken?
Salt and pepper both sides of your chicken breasts and heat your skillet over medium-high heat. Once hot, lightly grease with cooking spray or a drizzle of oil. Place chicken breasts in the pan and cook until the first side is nicely browned, 3 to 4 minutes. Flip chicken breasts and brown second side, 2 to 3 minutes.
What Temperature Do You Cook the Chicken To?
The safe internal temperature for cooked chicken is 165° Fahrenheit (75° Celsius). A meat or instant-read thermometer is your best bet for determining the temperature of your chicken, and if you're cooking a whole bird, it should be inserted into the thickest part of the thigh but not touching bone.
How Do You Shred the Chicken?
After the chicken is cooled for a few minutes I like to use two forks and pull the chicken apart until it is a shred-like look. If you are wanting to speed the process, using a hand mixer or blender does work; however you will want to make sure you don't over shred the meat.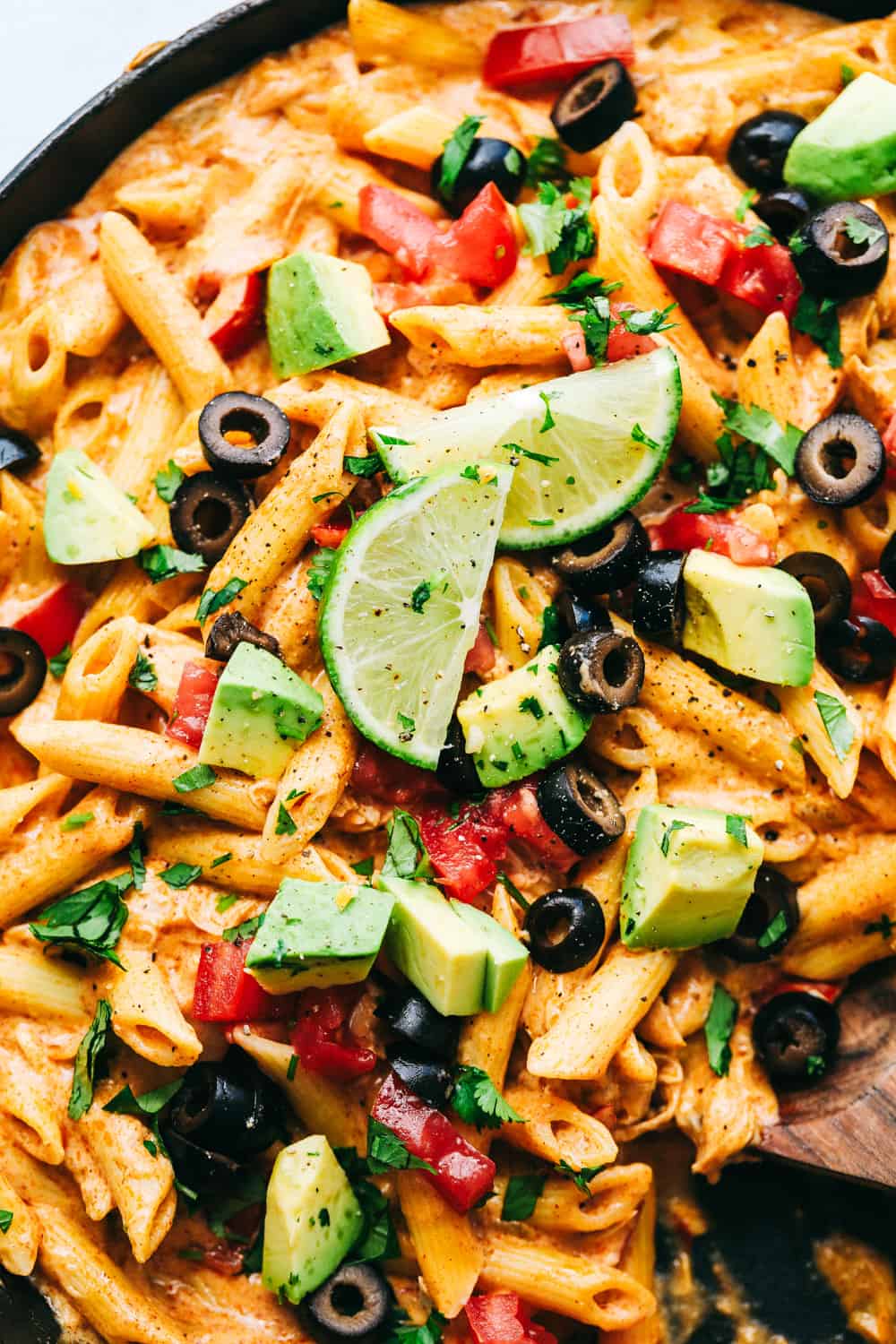 What Kind of Pasta is Best?
I like to use Penne pasta for this recipe. You are welcome to try other pastas that are thick and soak up the sauce for best results. Farfalle or shells are also a great substitution for this recipe.
Here are Some Toppings to Choose from:
Avocado
Cilantro
Green Onions
Lettuce
Olives
Tomatoes
Shredded Cheese
Salsa
Sour Cream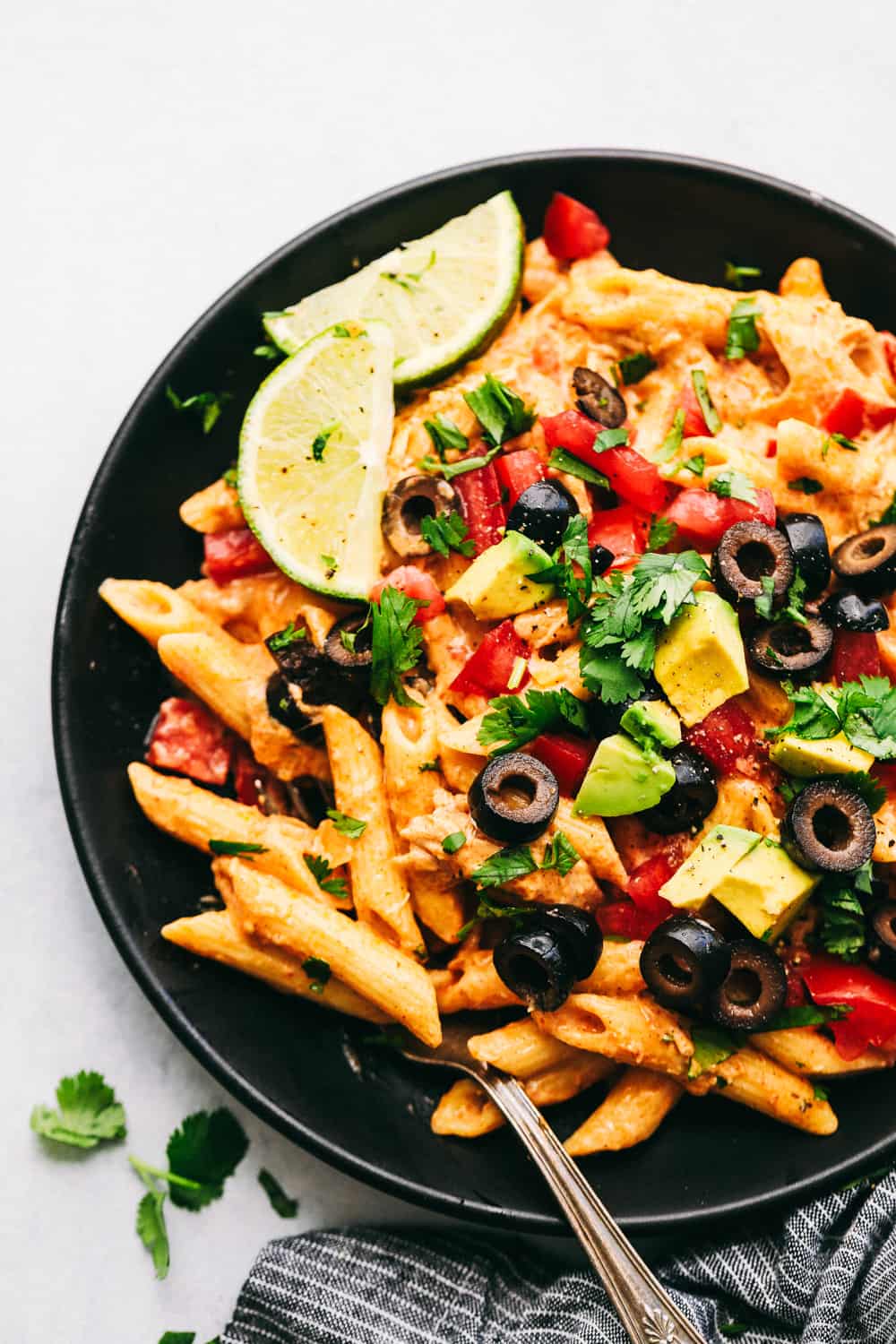 Are You Looking For More Enchilada Recipes? Here are some!