This website may contain affiliate links and advertising so that we can provide recipes to you. Read my privacy policy.
Cajun Garlic Butter Shrimp is made in the most amazing cajun garlic butter sauce. This is ready in 15 minutes and a meal that will wow the family!
If you are looking for some more amazing shrimp recipes, be sure to try: Creamy Tuscan Garlic Shrimp , Cajun Shrimp and Sausage Vegetable Skillet, or Sticky Honey Garlic Butter Shrimp.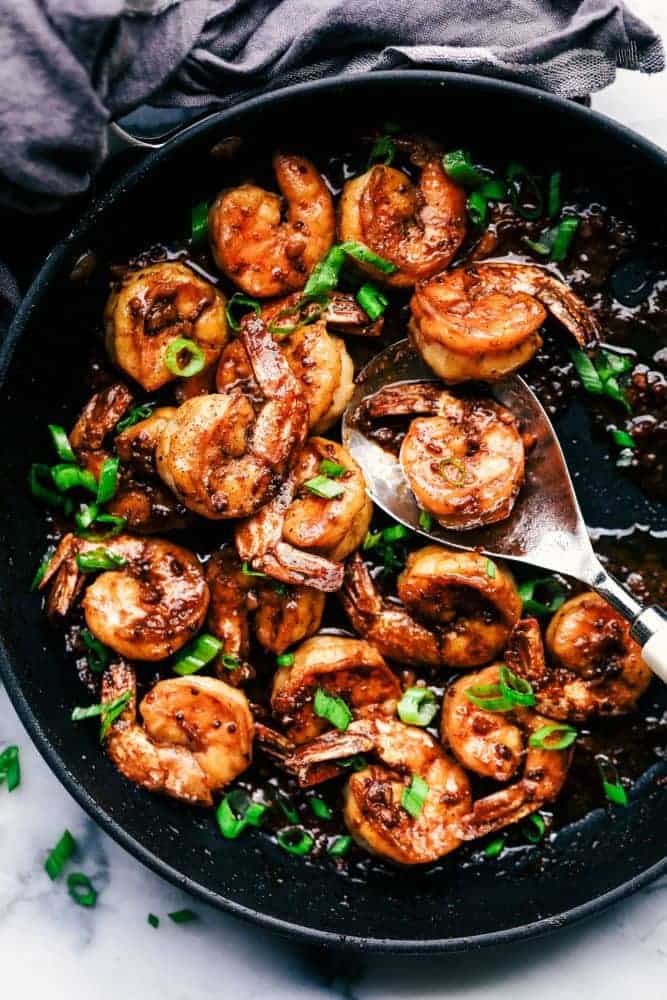 Cajun Garlic Butter Shrimp
I am a firm believer that if you hate a certain type of food, you can slowly but surely start to like it. Take me for example. I despised all fish and seafood growing up. When I had my first son, I realized that I had to start putting seafood apart of my diet and that my metabolism with each kid was decreasing. The donuts were now sticking to the thighs. ha! So I started to eat salmon. I slowly started to eat salmon that was smothered in some sort of delicious sauce. And guess what? Salmon is now my favorite to choose at a restaurant.
But shrimp!? There was no way that I would ever grow to like it. The problem is I have married a shrimp lover. So I promised him that he could choose a shrimp recipe every other week for me to make. And of course, I have to try it right? Well, I am happy to report that it is slowly starting to grow on me and now I can actually eat it! This shrimp recipe became one of my favorites with the first bite. The unique sauce combination comes together in this recipe and makes it incredible!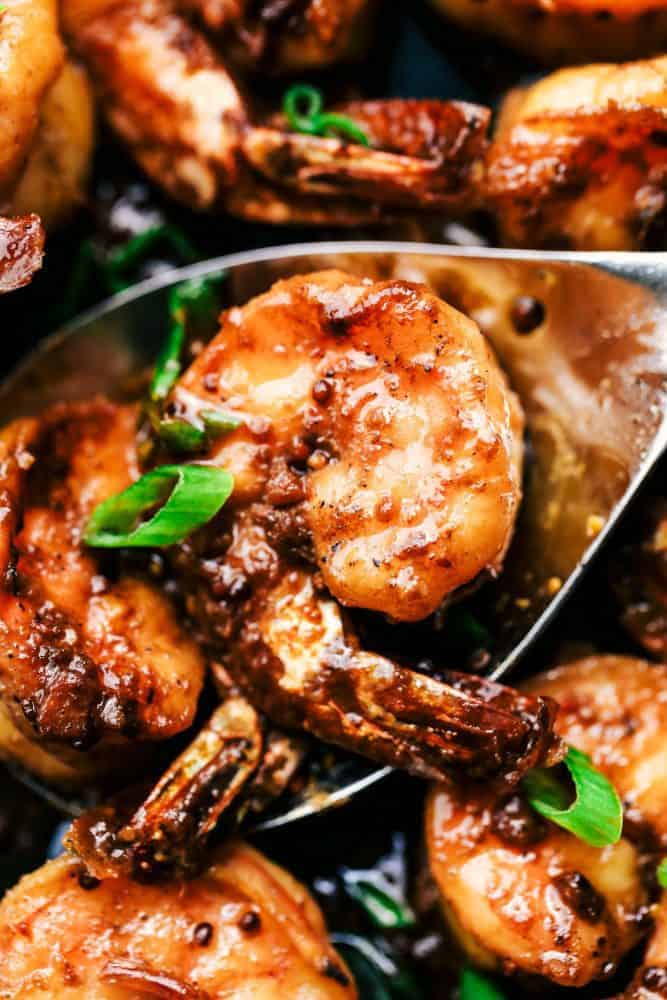 How do you make cajun garlic butter shrimp?
To start, whisk together your sauce. Add the soy sauce, brown sugar, olive oil, mustard and garlic.
In a medium-sized skillet over medium high heat add the butter. Add the sauce and whisk and let reduce until the butter is melted about 2 minutes.
Salt and pepper the shrimp and add to the sauce. Toss and cook in the sauce until the shrimp is opaque.
How long do I cook shrimp in the skillet?
Cook the shrimp stirring frequently, until they turn totally pink and opaque. This will usually take 4-5 minutes.
What sides should I serve with shrimp?
We served this shrimp over rice with broccoli.