This website may contain affiliate links and advertising so that we can provide recipes to you. Read my privacy policy.
Brown Butter Spicy Garlic Shrimp is an incredibly easy meal that is ready in under 10 minutes! The brown butter flavor is so luxurious over the spicy garlic shrimp. It will wow your family! 
Shrimp recipes are incredibly popular on the site! You also have to make this Sticky Honey Garlic Shrimp, Creamy Tuscan Garlic Shrimp, or this 15 minute Garlic Shrimp Stir Fry!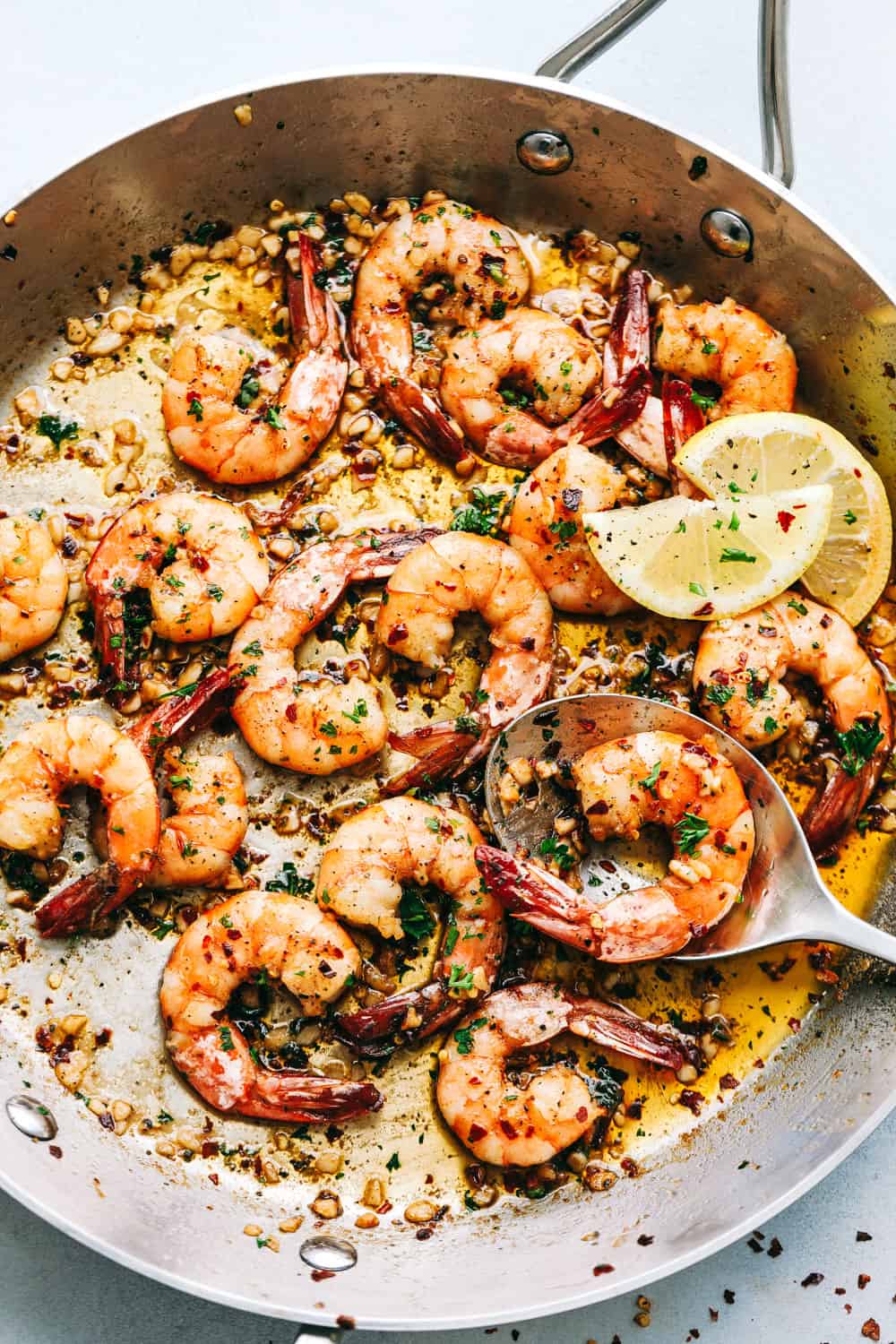 Brown Butter Spicy Garlic Shrimp
My husband is the shrimp LOVER in the family. I have slowly grown to like it as time has gone on. But if you cook anything in brown butter and garlic, I am guaranteed to love it. This shrimp recipe is too easy not to make. It is ready in under 10 minutes. The brown butter is easy and only takes a few extra minutes to bring out the rich and nutty flavor and SO worth it. The spice and garlic is so simple but adds incredible flavor. I am convinced that brown butter makes the world a better place. And you can create a restaurant quality meal right at home that is going to wow the entire family!
How do you make Brown Butter Spicy Garlic Shrimp?
Add the shrimp and season with salt and pepper. Turn the heat to medium high. Add the garlic.
Cook until the shrimp turns pink about 2 minutes each side. Add the lemon juice, and red pepper flakes. Garnish with parsley and toss with pasta if desired. Serve immediately .
How do you make brown butter?
To make brown butter, start by melting your butter over medium heat. It is best to use a pan with a light colored bottom so that you can watch the color. Whisk the butter as it melts. You will notice the butter start smell nutty and turn brown and frothy. This is when it is ready.
How long do you cook the shrimp?
When the shrimp are no longer pink in color and is taking on more of an opaque white color, is when I would consider them done. You do want to keep an eye on how white they do get and assure they do not overcook. Keeping an eye on size reduction in the shrimp as well is a great way to watch how "done" your shrimp are getting. I like to leave the tails on the shrimp when cooking them. It does add extra flavor; however, if you prefer to peel the whole shrimp or purchase them that way, that is fine too.
Can you overcook shrimp?
The exterior of the shrimp should be pink with red tails and the flesh is slightly opaque and a little "white" in color. If it is too bright white in color, then the shrimp may be overcooked.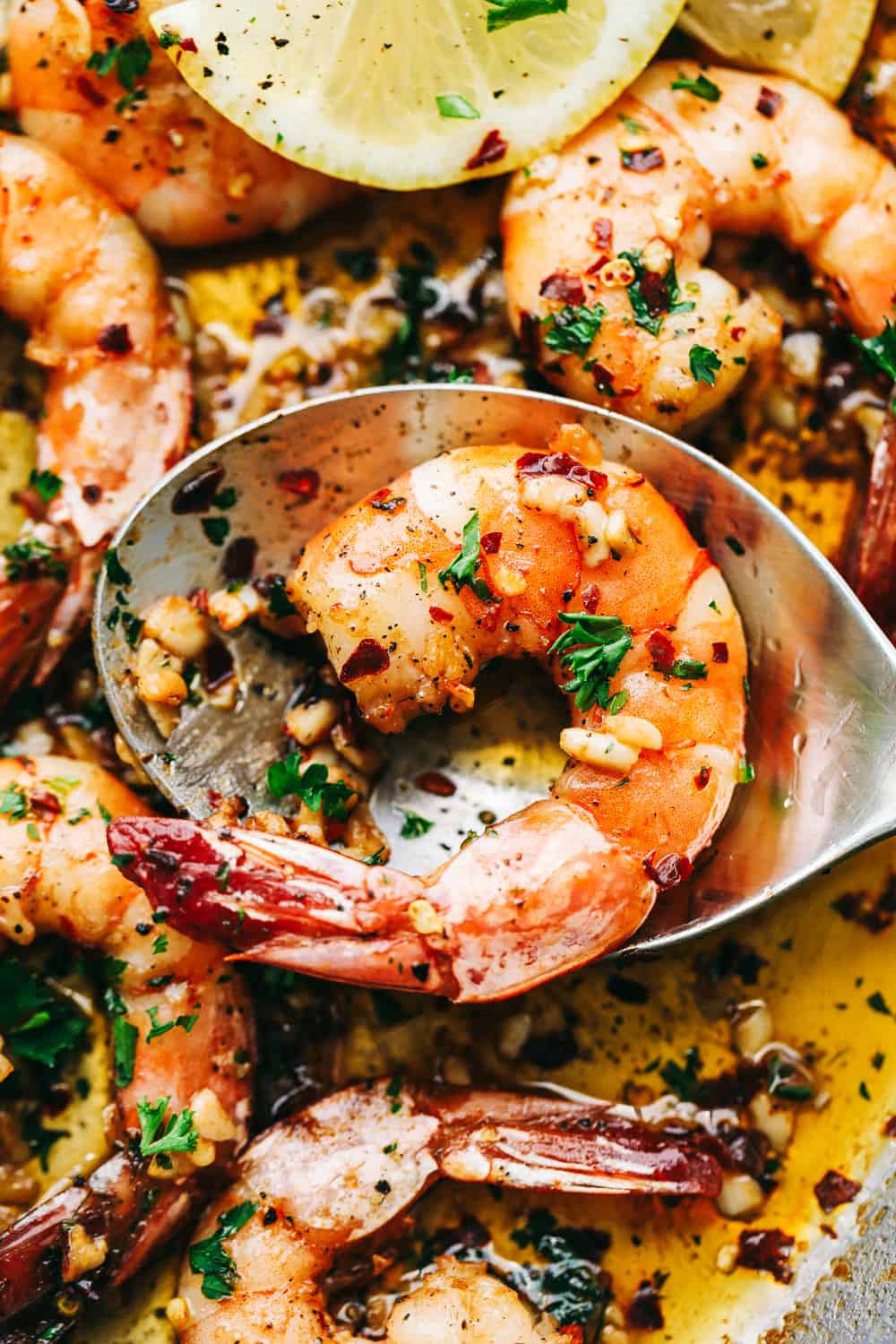 What sides go best with shrimp?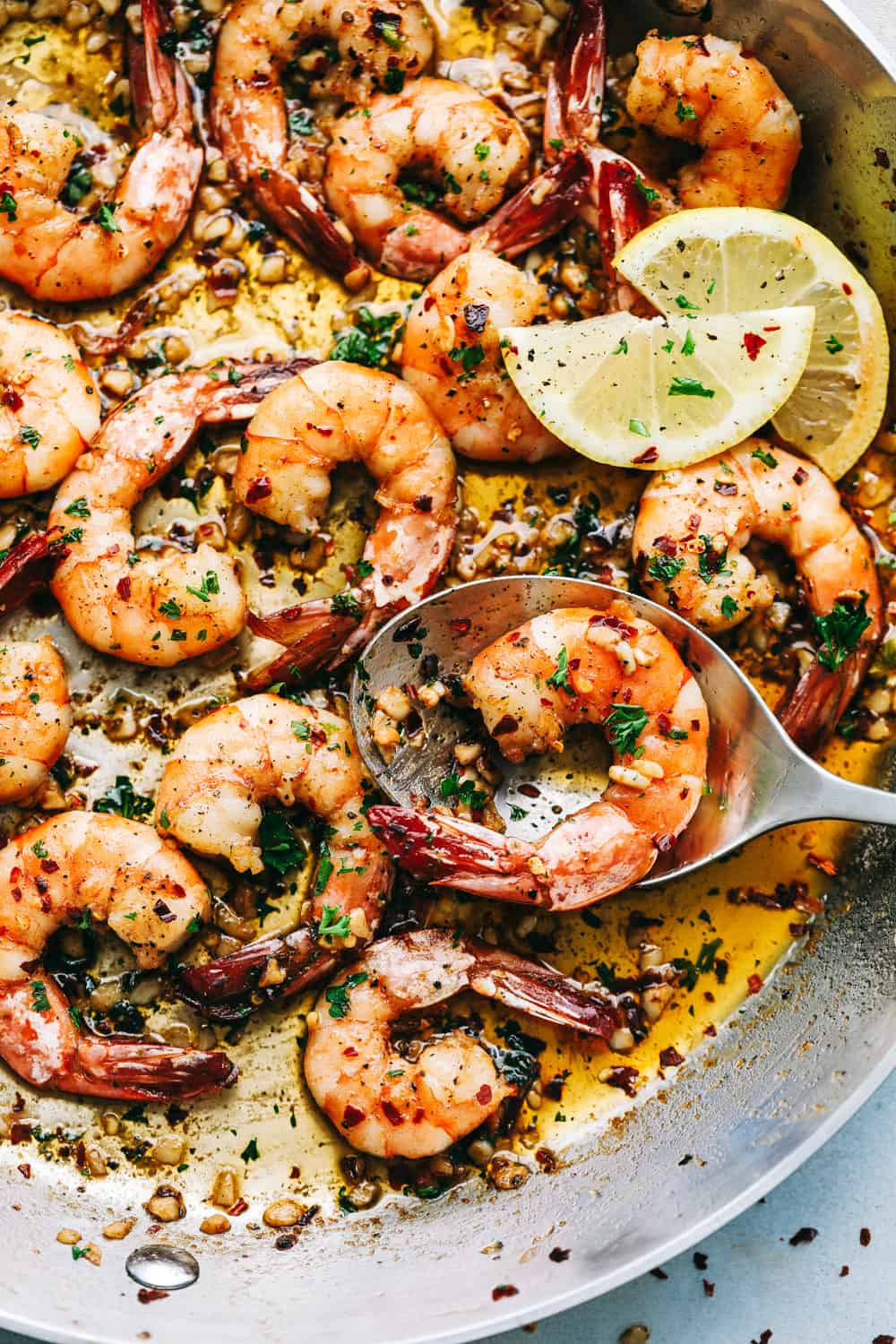 Looking for even more shrimp recipes? Here ya go!