This website may contain affiliate links and advertising so that we can provide recipes to you. Read my privacy policy.
Lime Butter Salmon in Foil with Summer Veggies is grilled to tender and flaky perfection. The foil seals in the lime butter flavor and will be one of the BEST things that you eat!
This right here?? is one of the best things that I have ever eaten.
I am a huge lover of salmon. But salmon can be tricky when cooking on the grill. It can be delicate when placed directly on the grill. So cooking the salmon in foil was such a genius idea of mine.
Foil dinners take me waaaaaaay back to when I was young. I would look forward to two things every summer. Foil dinners and s'mores. It was so fun going with my family on camp outs and cooking foil dinners over the camp fire. They just get so tender sealed up in foil over the fire and the char marks inside are the best. Every single time I would go camping I would always request to make foil dinners and had so much fun making them with my mom. Foil dinners aren't just for camping though. And today I bring to you the most amazing salmon in foil recipe.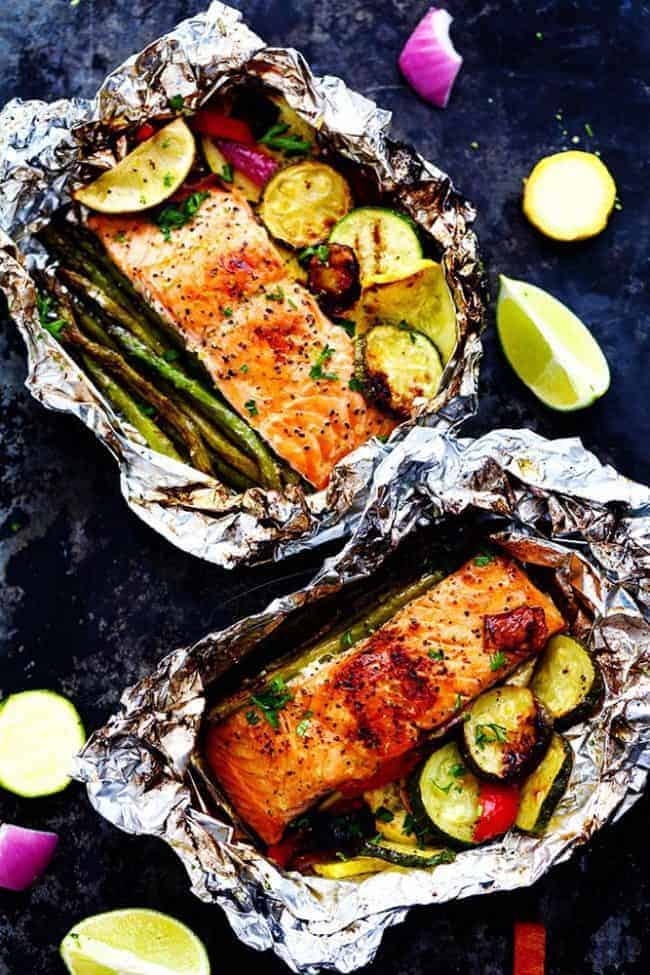 The salmon grills in a lime butter sauce. So simple and the flavor is out of this world. My favorite part about foil dinners is that it is easy clean up and a meal in one. The fresh summer veggies cook so tender in the lime butter sauce. I love that sizzle that you hear when you put it onto the grill.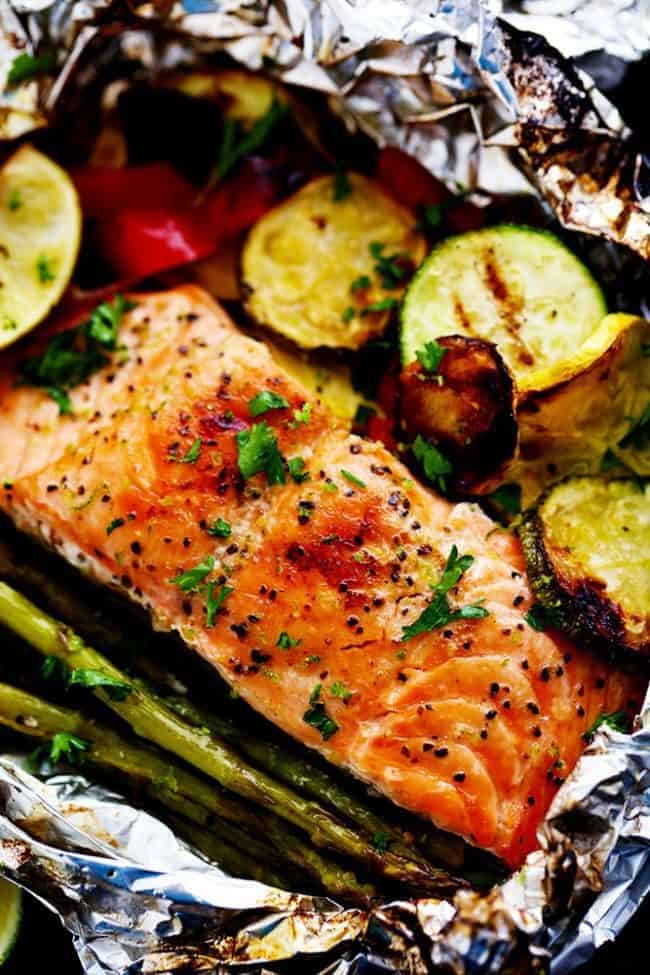 I just can't get over the flavor of this salmon. I am all about light and fresh meals in the summer. Big heavy meals just don't sound so good to me when it is so hot outside. So fresh salmon and summer veggies is right up my alley. The lime butter sauce cooked this salmon and the veggies to p-e-r-f-e-c-t-i-o-n.
You guys have to grill these up this summer!! You are going to love them!!