This website may contain affiliate links and advertising so that we can provide recipes to you. Read my privacy policy.
Fresh Asparagus that is grilled gives you char marks and a smoky flavor that is amazing! Within minutes you have tender asparagus coated in parmesan and garlic that will become a family favorite!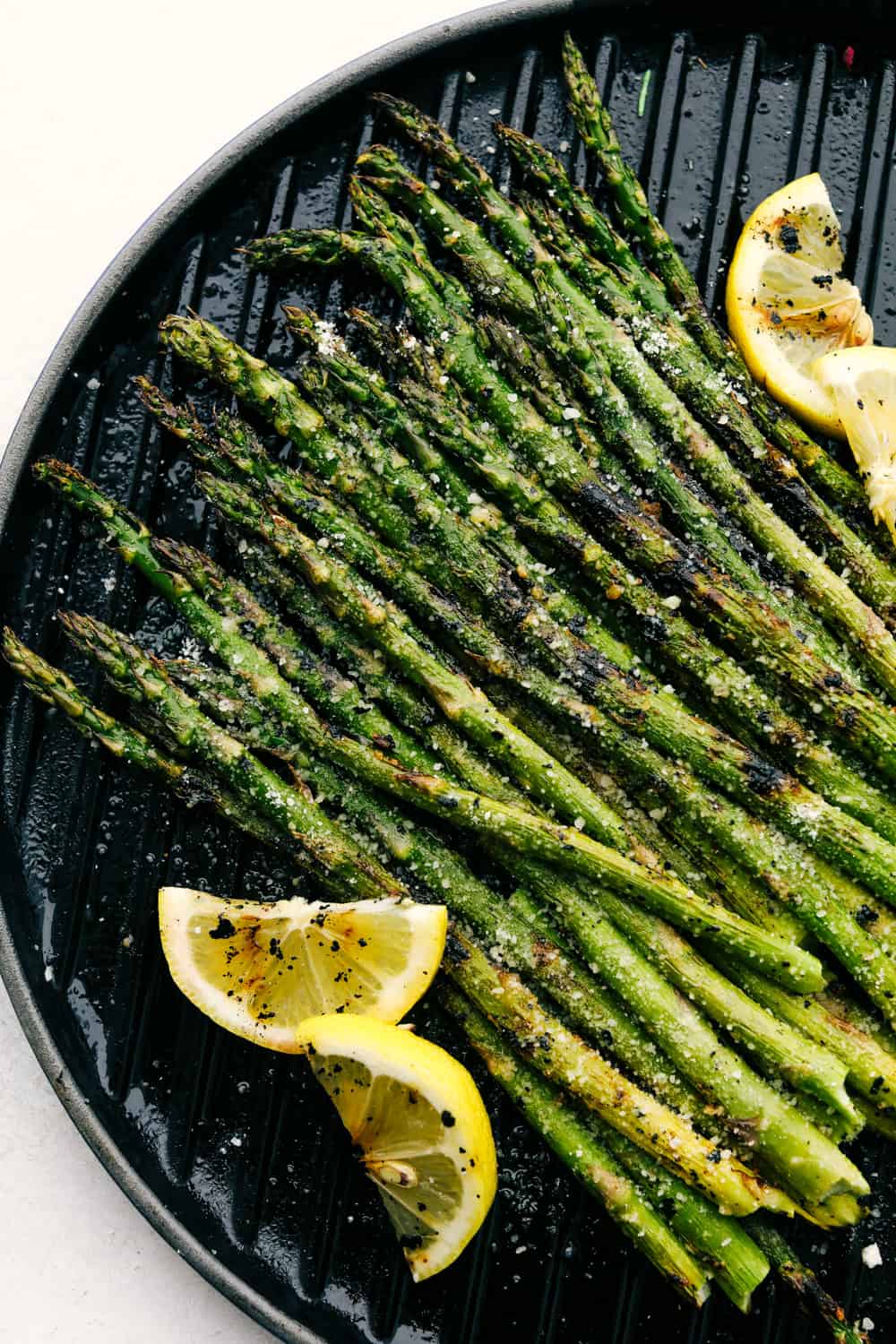 Grilled Asparagus
I absolutely love grilled asparagus. The smoky flavor and charred edges are the best part! This asparagus recipe was one of the first recipes on the blog. We make it almost every single time that we grill. It is quick and easy and cooks within minutes along side of your meat on the grill.
I have made this recipe countless times since posting it almost 3 years ago! But the pictures definitely needed an update. I think it is safe to say I have gotten better with my photography over the years and its fun to see how far I have come!
How to Grill Asparagus
I know that you guys will love this recipe! It is the perfect way to get in your veggies while you are grilling and the topping is so good that kids will love it as well. And the parmesan garlic topping. This is a five star recipe!
Asparagus: Prepare asparagus and trim the bottoms. Lay the asparagus in the pan and sprinkle with salt and pepper and toss in the olive oil.
Grill: Lay the asparagus on the grill in a row. Grill for 5-10 minutes over medium high heat until they have char marks and are fork tender. Remove asparagus and place back in the pan. Toss with garlic and parmesan cheese. Serve.
Use Foil! *You can also grill the asparagus in foil if desired.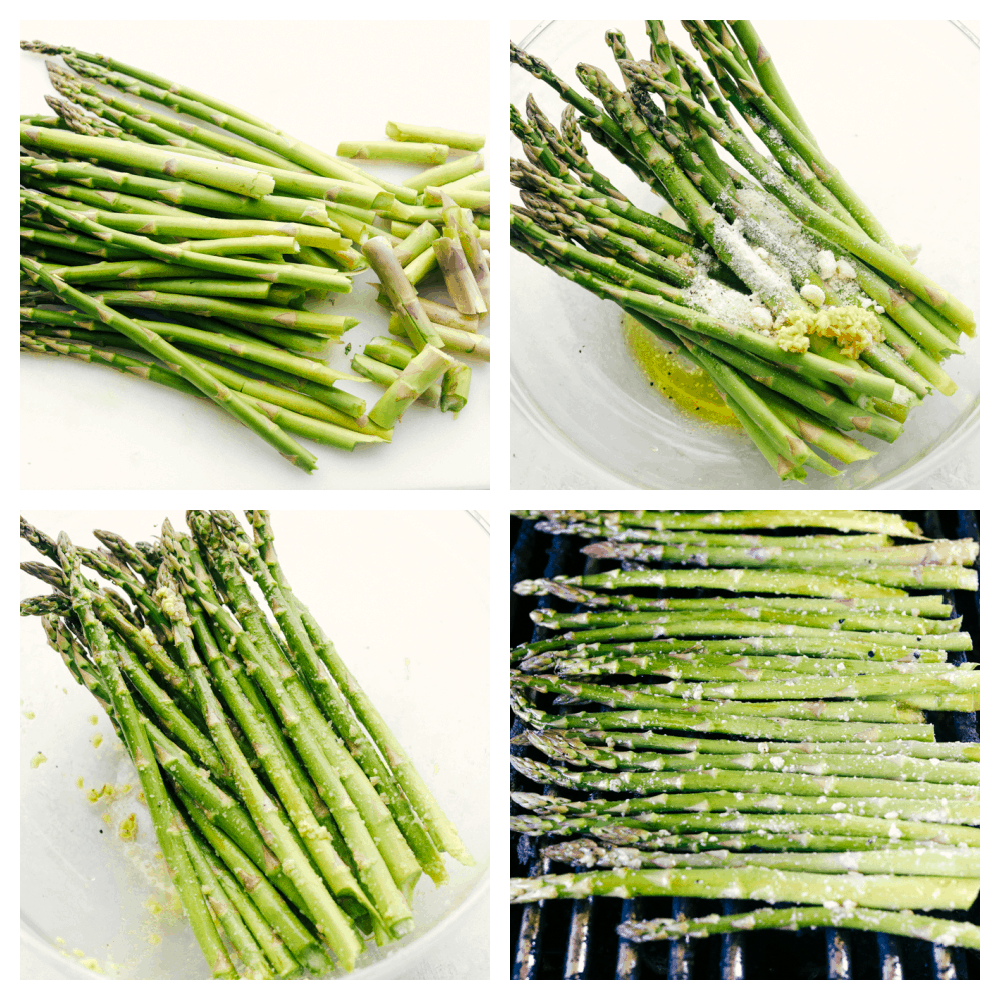 Do You Wash Asparagus Before Cooking?
Rinse the spears under cool water to remove any grit. Snap off the bottom inch or so using your fingers; the stems will naturally break where the tough woody part ends and the tender stem begins. Dry the spears by rolling them between two kitchen towels.
How do you Know When Asparagus Goes Bad?
It is the tips of asparagus they will begin to go bad first, which is also the most desirable part of the asparagus. The best way to tell if your asparagus is going bad is to look at the tips, they will begin to turn a very dark green (almost black) and when you touch them they will just mush between your fingers.
Should I Cut or Snap Asparagus?
The conventional wisdom is that this natural snap-off point is where the unpalatable toughness ends, and the tender asparagus begins. This is one snap decision that's dead wrong. … Of course, cutting and peeling individual asparagus spears takes time. But in this case, time really is money.
Can you Grill Asparagus in Foil?
Yes! Place packet on grill over low heat. Cover grill; cook 10 to 15 minutes, rotating packet ½ turn after 4 minutes, until asparagus is tender. To serve, cut large X across top of packet; carefully fold back foil to allow steam to escape.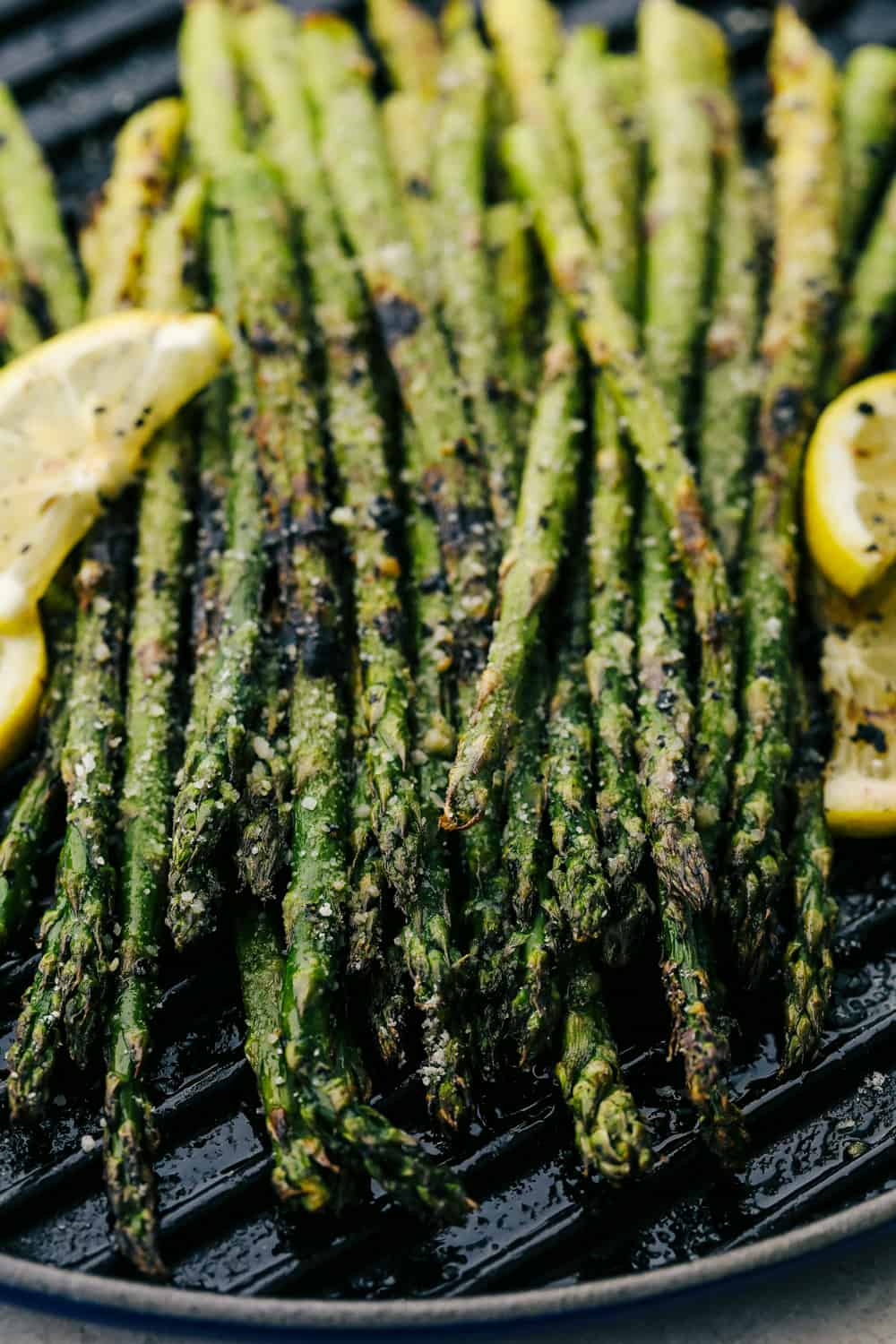 How do you Make Asparagus Crispy on the Grill?
To make asparagus crispy on the outside and tender on the inside, grill over a high heat, directly on grill grates. Direct heat will crisp up the asparagus on the outside.
Can you Cook Asparagus in the Oven?
Yes! While I typically make this asparagus on the grill, there are times when it's cold out or I just don't feel like firing up the grill. These asparagus foil packets can also be baked in the oven at 425 degrees Fahrenheit for 15 to 20 minutes.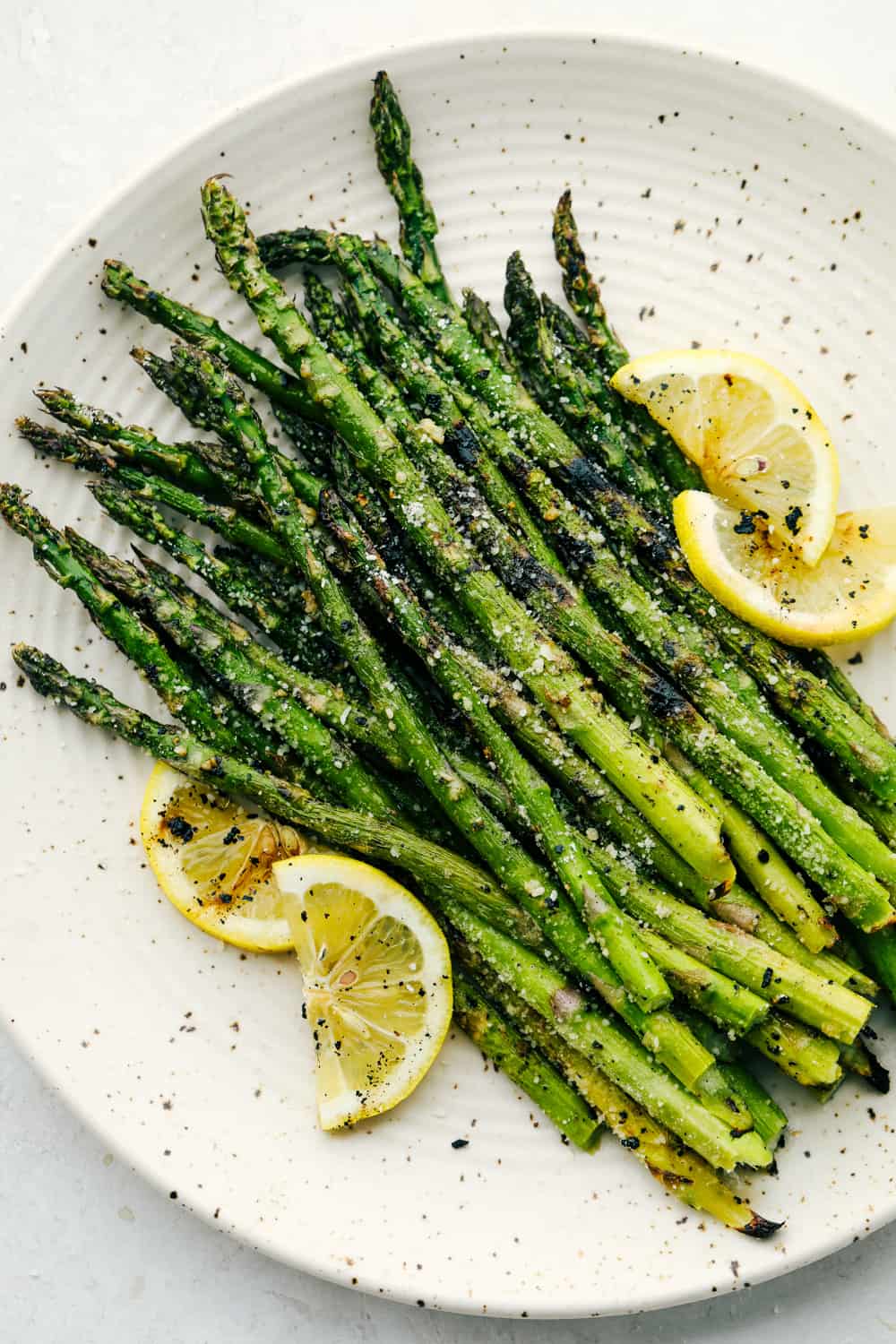 Delicious Recipes That Will go Well with Asparagus