This website may contain affiliate links and advertising so that we can provide recipes to you. Read my privacy policy.
Crispy, tender and juicy parmesan crusted chicken over the most incredible creamy lemon garlic pasta! This is a must make meal!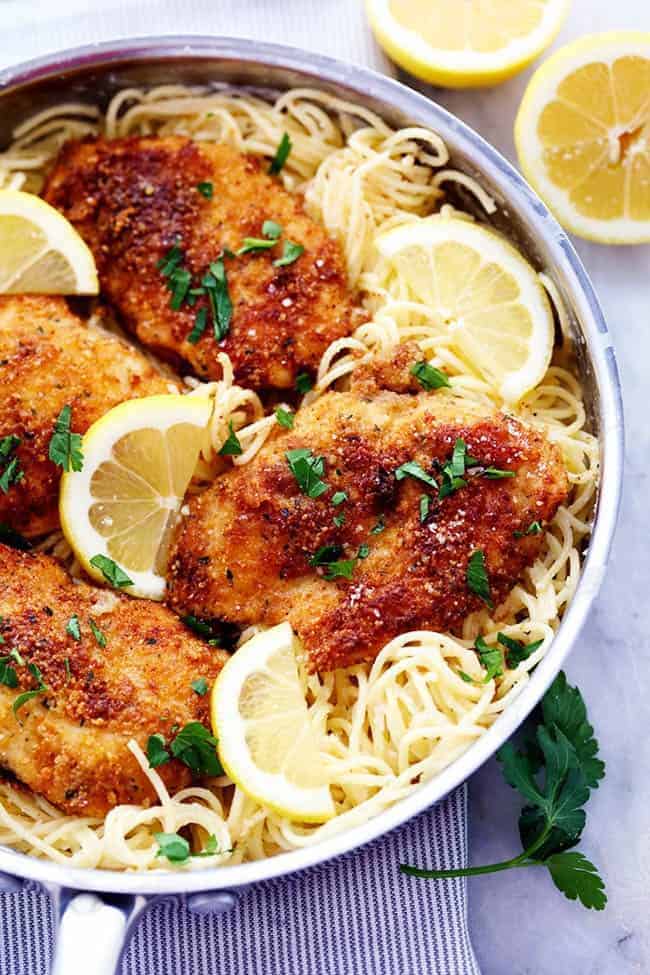 My baby is turning two in just a few months. I am seriously crying big ugly tears over it! ? We all absolutely adore her and she is so much fun. Every month that she grows I want time to stop because she says the cutest little things. We chase her around the house and she runs as fast as her little legs can go and says, "Wun! Get you!". It has been so much fun watching her grow! Since the weather is warming up we spend every sunny day at our park around the corner. We have such a blast with her everyday.
As it starts to get warm outside and spring is almost here, I love to create lemon inspired recipes.
Promise me ONE thing. You will make this recipe this week!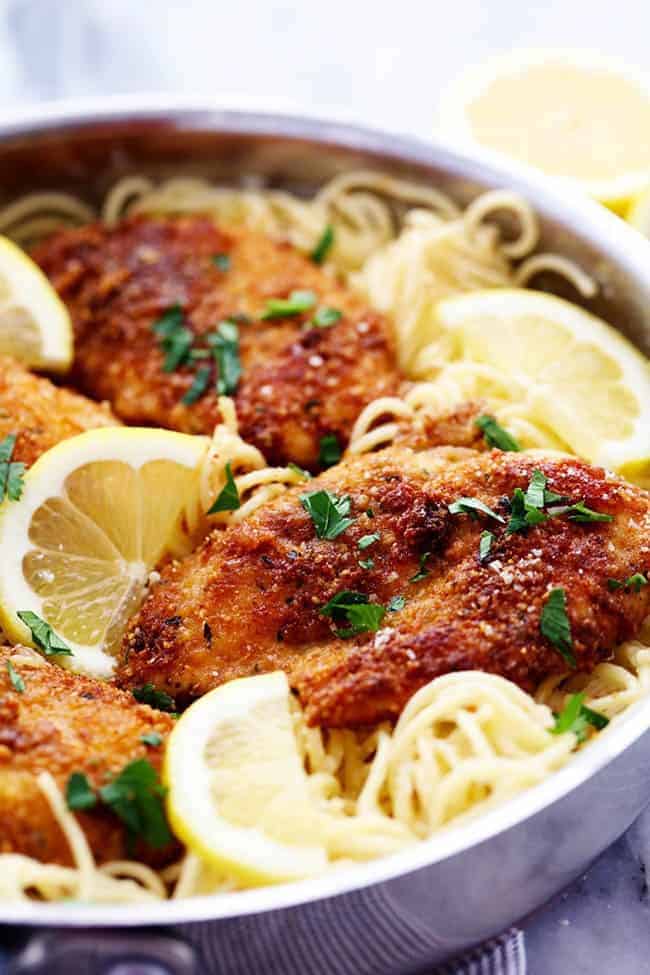 Lets break this meal down for you. It starts with this amazing and crispy pan fried chicken. The crust is so crispy and the parmesan flavor is incredible. You cut into the chicken and it is so tender and juicy!
But then there is the creamy lemon garlic pasta. OH MY GOSH.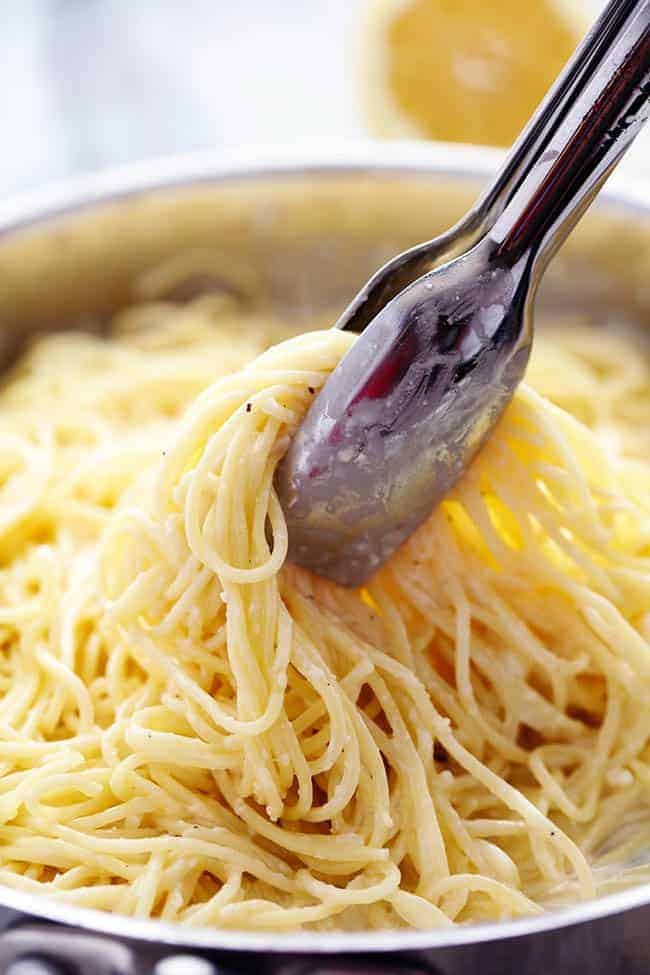 This pasta only requires a few ingredients and it is creamy and amazing. It has just enough lemon to add a tangy flavor to the creamy pasta and it is perfect.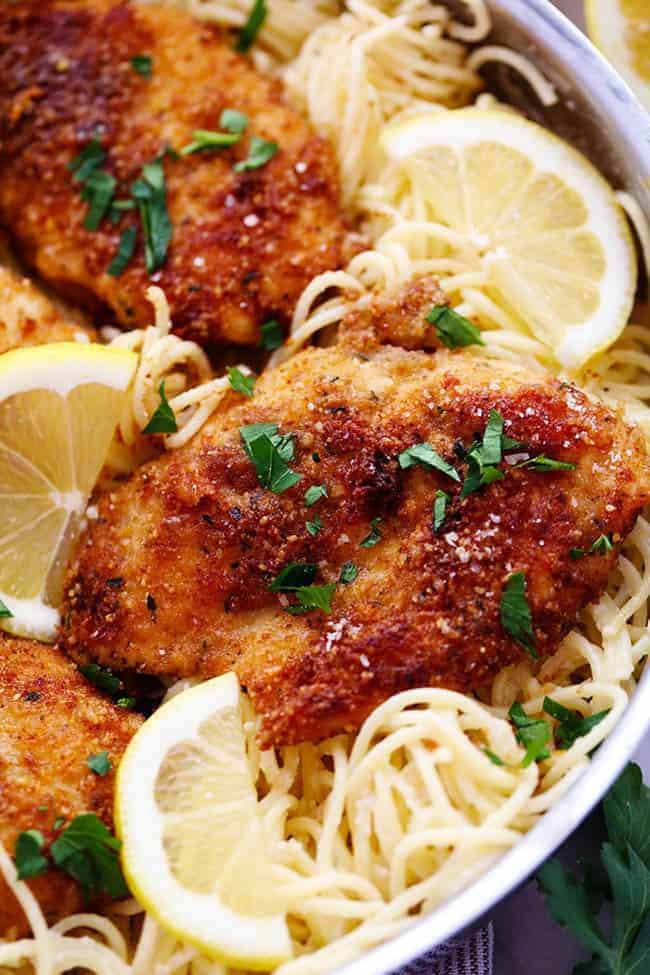 I could not BELIEVE how good this entire meal came together. The crispiness of the chicken and the creamy lemon garlic pasta! We all devoured this meal and couldn't eat it fast enough.
The great thing about this meal is that it is ready in about 30 minutes. It is quick and easy and full of incredible flavor!
Trust me on this one! You have got to make it! It is a meal that your family is going to rave about!