This website may contain affiliate links and advertising so that we can provide recipes to you. Read my privacy policy.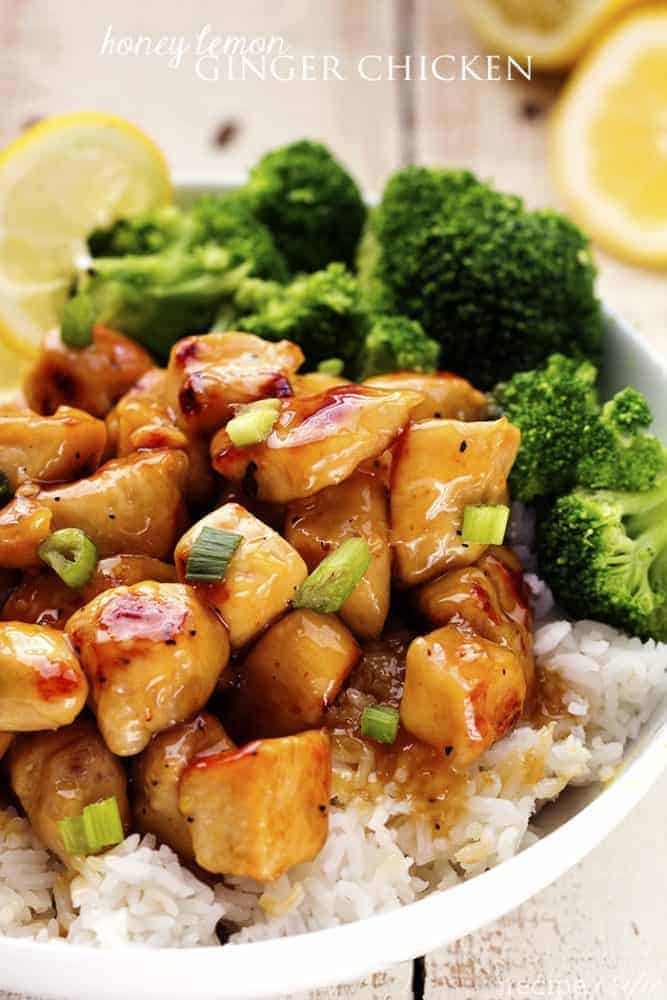 I love a fast, easy and healthy meal. Especially when I am watching what I eat. This dish was full of flavor and you don't have to compromise on taste!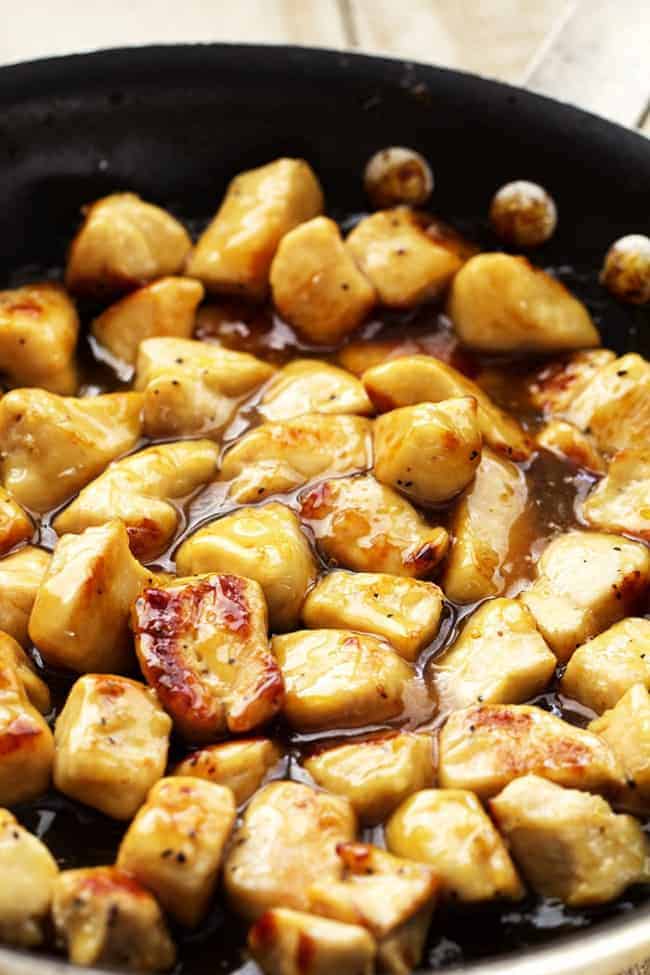 I have been eating clean for 28 days now! That is a HUGE accomplishment for a food blogger. I have had no cheat meals, no treats, nothing. I am on a mission to lose this baby weight. I am so close I can almost taste it. Crossfit plus having a nutritionist is finally getting it done. When you have to weigh into someone and get your fat pinched, it makes you think twice about eating that chocolate! 😉 Yesterday I was able to wear one of my pre-pregnancy shirts. My son said, Mom! You look skinny! That felt so good coming from him. He has been including in his prayers each night that I will have help losing weight. Oh kids. Gotta love them! 🙂
Anyway. Back to this chicken. I love adding delicious meals into the healthy eating rotation. I couldn't believe how incredible this was. The glaze over the chicken was fantastic! So sticky and the honey lemon ginger all complemented each other perfectly. So full of flavor and SO delicious! I know you will love it too!