This website may contain affiliate links and advertising so that we can provide recipes to you. Read my privacy policy.
Chicken Croquettes are filled with panko, chopped red and green bell peppers, cooked chicken, creamy mayonnaise, seasoned with garlic powder and mixed together into small rounds. These are SO easy to make! 
These are perfect for a light dinner, easy appetizer or a quick snack! Try this Easiest Crab Cakes or Ham Mashed Potato Cakes for more easy meals like this chicken croquettes recipe.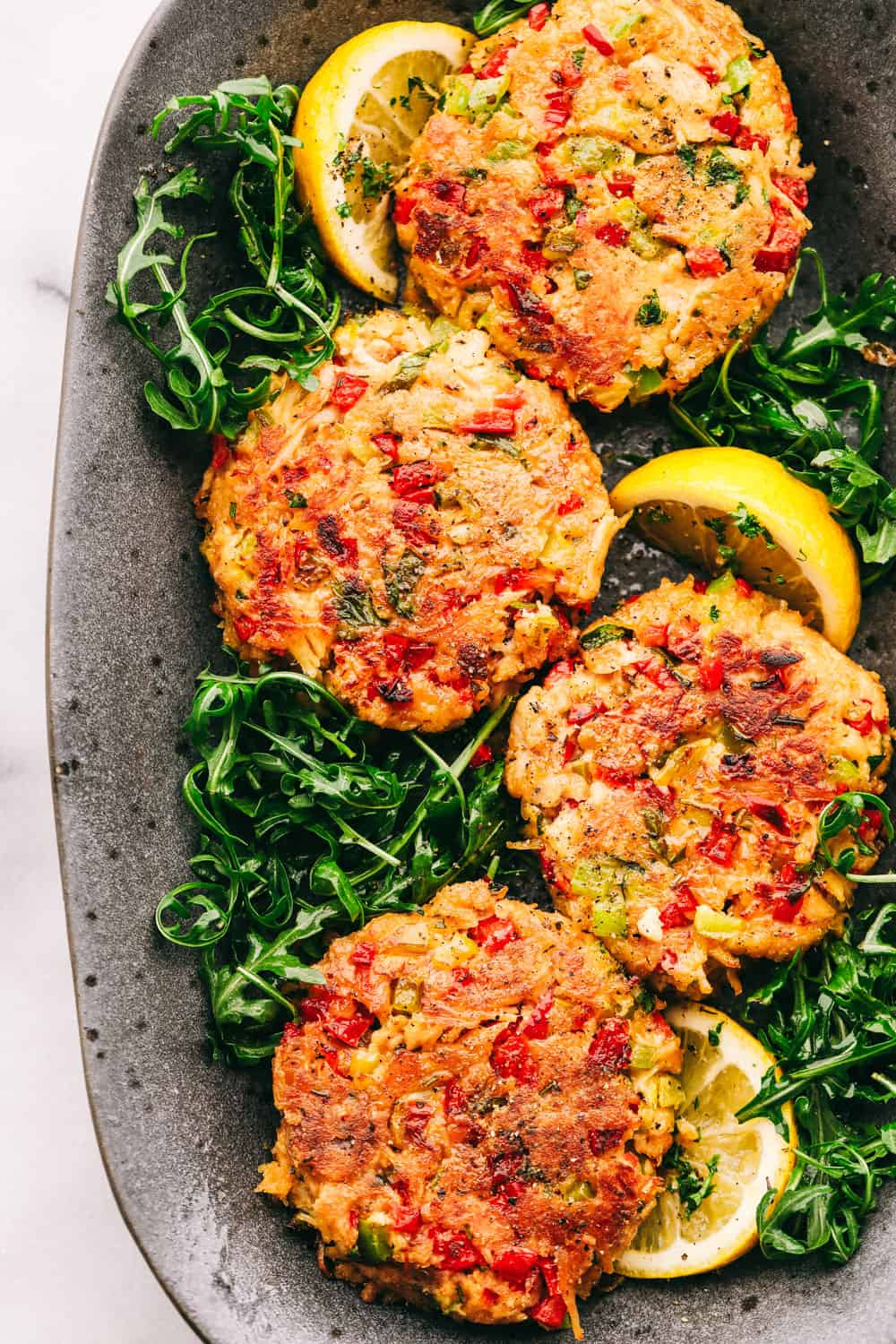 The Best Chicken Croquettes Recipe
These chicken croquettes are fun and easy to make in a short amount of time. The best thing about these chicken croquettes is the chicken! Seriously! It is so nice and easy to use left over chicken for this recipe or even canned chicken to help make it even quicker for you. I love making this chicken croquettes as a quick and simple lunch or enjoy it for dinner with my family. I will just double the recipe and add a green salad and some mashed potatoes. It makes for the perfect complete meal! These are also great to enjoy for a more eloquent appetizer at a wedding or shower.
Chicken croquettes are so simple to make you will have them on your menu plan weekly! They are that good! The freshly chopped red and green bell peppers brings out color and little bit of crunchy texture to each bite. Garlic powder and Worcestershire sauce gives these chicken croquettes a step up in flavor and creates a party in your mouth! All together these are combined and held together by a beaten egg, panko and flour. Such a simple chicken mixture that is the perfect combination! Light and crispy on the outside with a creamy and decadent inside that will leave your mouth wanting more.
What are Croquettes?
Croquettes are known for being a small fried food that has a mixture of ingredients on the inside. Usually the main ingredient is a type of ground meat with various cheeses, vegetables and seasonings all incased in breadcrumbs that is fried in oil or baked in the oven at a high temperature.
Chicken Croquettes Ingredients:
These chicken croquettes recipe ingredients are perfect for an easy meal or a quick lunch or snack during the day. You will love the flavor combination and how rich and creamy each inside has to offer. Plus the crispy outside from being cooked on the skillet. This chicken croquette recipe is sure to please everyone in your family!
Panko: This creates the crispy outside layer as well as a creamy inside layer.
Flour: Helps hold the croquettes together.
Green and Red Bell Peppers: Diced and chopped into small pieces.
Chicken: Cooked and chopped up. Leftover chicken is easiest and works well.
Garlic Powder: Adds a garlic flavor and taste to the croquettes mixture.
Salt and Pepper: To taste, usually just a pinch.
Egg: Large that is lightly beaten
Mayonnaise:

 

Makes the 

croquettes rich and creamy in the mixture.
Worcestershire: A very powerful flavoring that will
Cilantro: Chopped
How to Make Skillet Chicken Croquettes Recipe:
Three simple steps to make these chicken croquettes the perfect meal for your family. This chicken croquettes recipe requires the chicken to be cooked beforehand. You can either cook the chicken ahead of time, leftover chicken or use precooked chicken from a can. To shred your chicken, you can use a meat grinder, food processor or even a strong blender or beaters to grind your chicken.
First, mix all the ingredients together in a large bowl. This is best done using a fork or a spatula to really mix it all together. If you need to use your hands in the mixture if that is easiest. Once it is well mixed together shape the chicken croquettes into small round balls then flatten about ½ inch thick. Next, place on a heated skillet for about 2 to 3 minutes until they are a crispy, golden brown color. Flip over and wait another 2 to 3 minutes. Once they are cooked through, let cool and serve!
Mix together croquettes: Add panko and flour to a bowl and mix. Add bell peppers, chopped chicken, garlic, salt, pepper, egg, mayonnaise, Worcestershire sauce and cilantro. Mix until incorporated.
Heat skillet: Shape into 6-8 patties and heat oil in large skillet over medium high heat.
Cook chicken croquettes mixture: Add patties to the skillet and cook for 2-3 minutes on each side or until golden brown.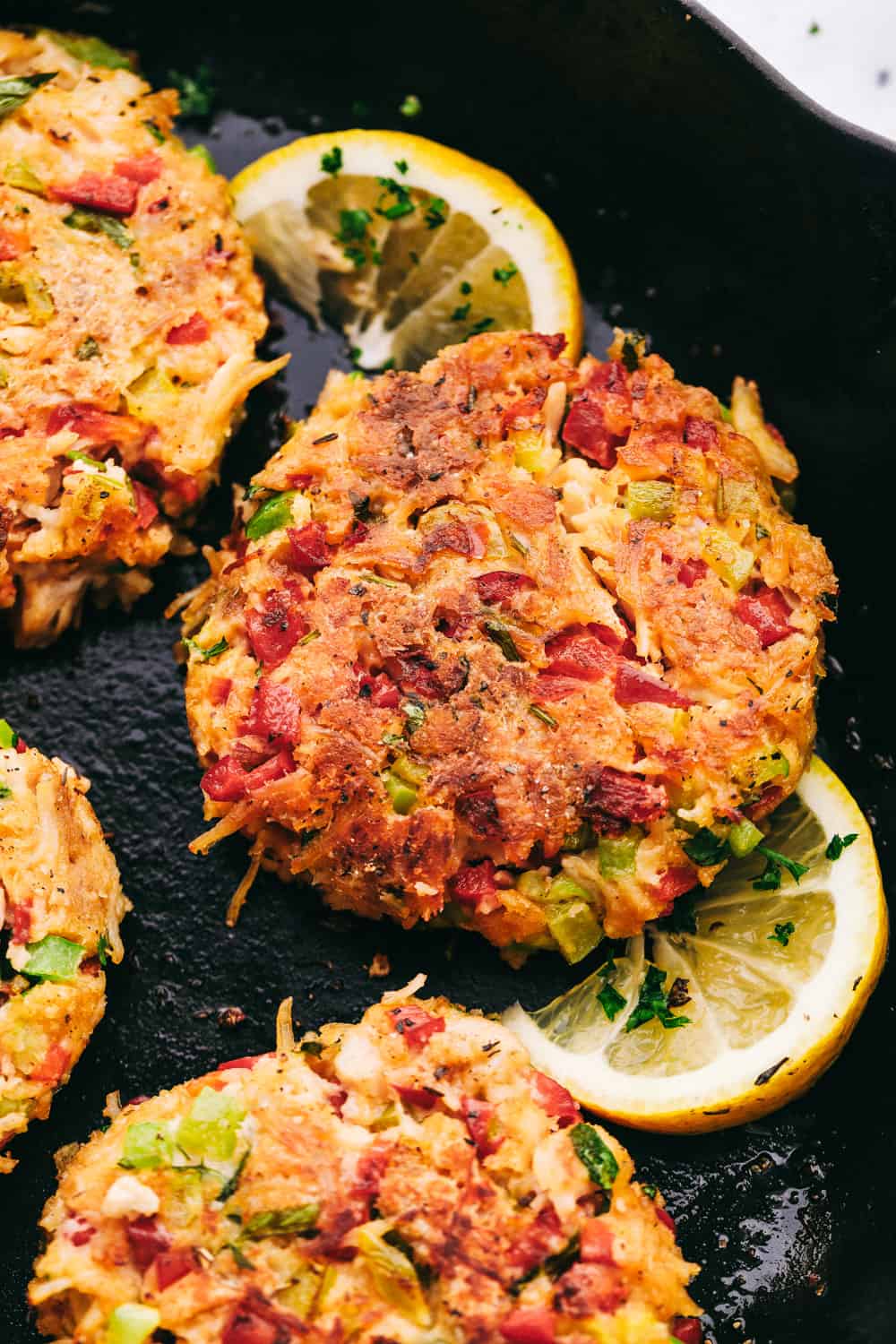 How to Bake Chicken Croquettes:
If you prefer to bake the chicken croquettes instead of fry them on a skillet over the stove, you will start with the first step in the recipe. Mixing all the ingredients together then forming small, round chicken patties. Lay them flat on a greased baking sheet. Bake at 400 degrees Fahrenheit for 12 to 15 minutes flipping in-between. Let cool before serving.
Variations of Chicken Croquettes Recipe:
Meat: Left over meat is quickest and easiest using turkey meat, crab meat, salmon or shrimp.
Bread: For a thicken bread crumb try dried bread or crumbled and crushed crackers.
Vegetables: Shredded carrots or chopped green onions are a fun additive.
Condiments: French or Dijon Mustard pairs well with mayonnaise.
Spicy: Add in a little heat with red pepper flakes, paprika or cayenne pepper.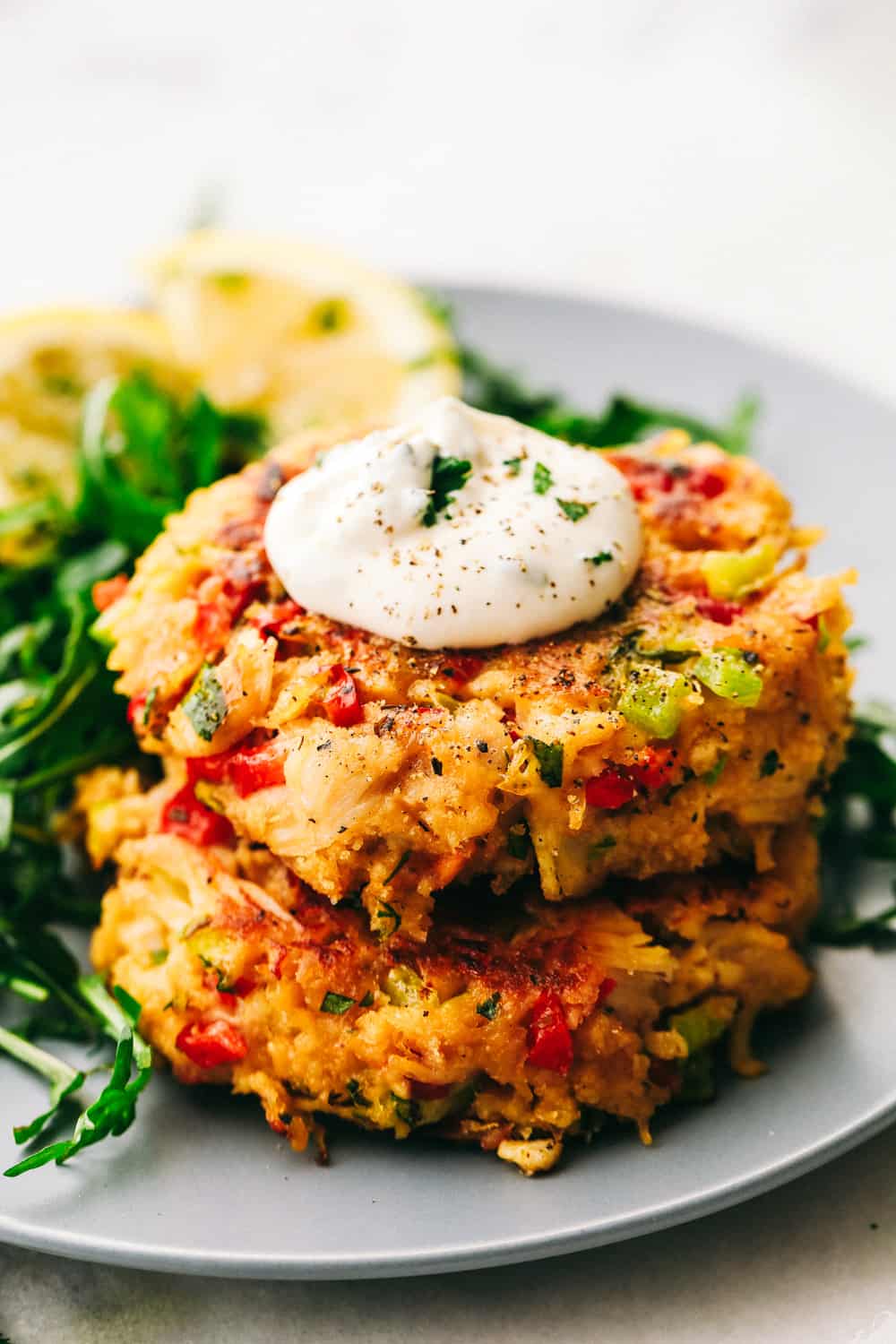 How to Store Leftover Chicken Croquettes:
Can you make chicken croquettes ahead of time? Yes, the chicken mixture can be stored in the refrigerator in an airtight container for 2 to 3 days before frying.
Can you freeze chicken croquettes? Yes! These are great to freeze and store. Simply follow the instructions on the chicken croquettes recipe then let them completely cool. Once they are completely cooled place on a baking sheet to freeze them individually for about 15 to 20 minutes. Once they are hard and slightly frozen, add them into a freezer bag or an airtight container for storage up to 1 month.
How to warm up chicken croquettes: When ready to reheat, place the chicken croquettes back in the oven, on a skillet or microwave them until they are warmed through. It will only take a few minutes warming them up since they are smaller.
More Easy Chicken Recipes: